Darna Falafel
200 Court St, Brooklyn, NY 11201
Order now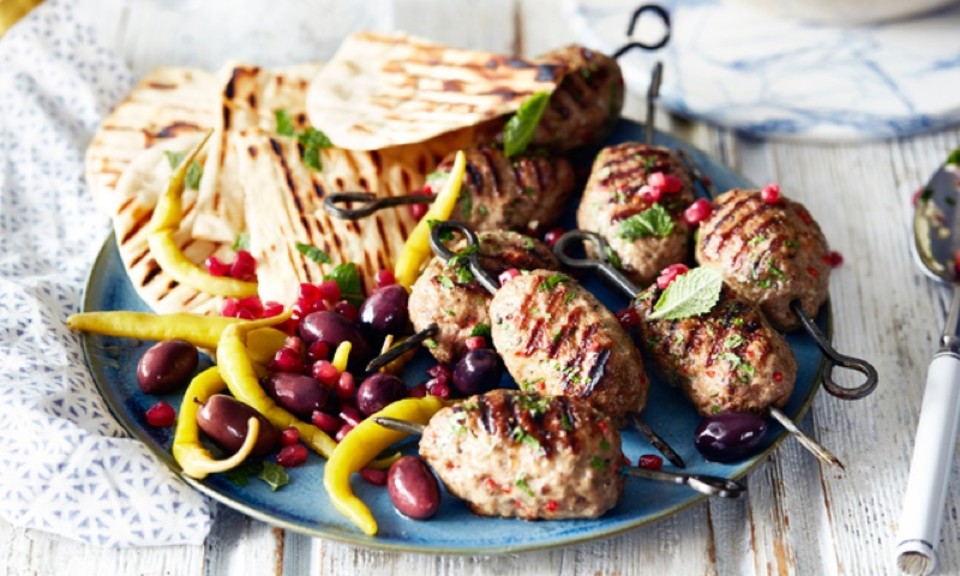 Hazel
The food was amazinggg. They forgot the pita with my hummus but I called back and even though the store was technically closed and it was really late,they still delivered the pita for me! 10/10 service, food, delivery. Amazing experience
Jamie
This would be my third time ordering from Darna, and each time, their service has been excellent. They are very accommodating, offer speedy service, and they make the best falafels in the neighborhood.
Jamilah
The Falafel sandwhich was ready and packaged before I arrived and was sooo hot and crispy when I bit into it. I'll definitely order from Darna again and tell my friends!
Azzall
Great food, best fries ever and very generous. I don't ever rate honestly but they deserve it!
Dani
I love Shafiq! He ensures that he makes every interaction and every order simply blissful.
Tyler
I love Darna, I'm a frequent customer. I used Seamless's "reorder history" to order the same exact meal I got last time, only that somehow it registered the order as pickup instead of delivery. I have never used Seamless in any other way than food delivery, so it makes no sense how this mixup happened. Only noticed because my order was taking much longer than normal, and Darna is typically exceptional with their delivery times. Called the store and they were very polite and sent a delivery guy at no charge, even though this was Seamless's fault, not theirs! What I'm trying to say is that Darna is one of the best! Great food and great customer service.
Antonia
The Darna Falafel Sandwich is fantastic. The falafel balls are perfectly spiced and tender with a crispy outside. Tomatoes, cucumber, pita and tahini are all fresh and of the highest quality. They tend to go heavy on the tahini, which is great, except when delivered, the pita bread gets a bit soggy. Next time I think I will order the sauce on the side and dress the sandwich myself so the pita stays intact.
Alice
I live nearby and I order from or visit Darna many times a week. I love their flexibility. They will put any of their ingredients on anything and in anything they have. I often ask for the veggies instead of the chicken on the chicken platter, or add turkey bacon to the egg wrap, or add chicken to the veggie salad. No problem. Great service, great food.
Heather
I almost didn't order from here because of some bad reviews - but instead it was the fastest delivery I've ever had on Seamless (10 minutes, on a weekend at lunch time), the food was great and all in, good enough to make the effort and write my first review! Thumbs up.
Scott
I love this place. So delicious. My one complaint is that they put the sweet potato fries in a bag that gets soggy. It's not a big enough complaint that I won't go there. I will. Several times a week. Yeah, it's that good. Order!
About us
Dinner, Lunch Specials, Mediterranean, Middle Eastern, Salads, Sandwiches
Today

Delivery: 11:30 AM - 8:50 PM

Takeout: 11:40 AM - 8:50 PM

Delivery

Monday:

11:30 AM - 8:50 PM

Tuesday:

11:30 AM - 8:50 PM

Wednesday:

11:30 AM - 8:50 PM

Thursday:

11:30 AM - 8:50 PM

Friday:

11:40 AM - 8:50 PM

Saturday:

11:30 AM - 8:50 PM

Sunday:

11:30 AM - 8:50 PM

Takeout

Monday:

11:40 AM - 8:50 PM

Tuesday:

11:40 AM - 8:50 PM

Wednesday:

11:40 AM - 8:50 PM

Thursday:

11:40 AM - 8:50 PM

Friday:

11:40 AM - 8:50 PM

Saturday:

11:40 AM - 8:50 PM

Sunday:

11:40 AM - 8:50 PM